Men´s merino T-shirt DR WP260 - yellow
- Size: XXL
+ Gift
129 points to the loyalty system
Men's merino t-shirt with long sleeves is a great choice for active movement or staying in nature. The high-function premium knit does not allow the body to be cool and damp, it maintains optimal comfort. It does not smell even after a few days of wearing. The t-shirt with a higher weight is comfortable and warm, ideal even in cold weather. More
---
---
Size table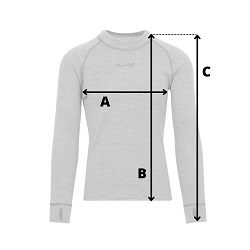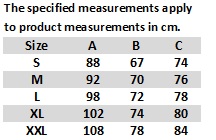 The T-shirt is elastic enough, we recommend ordering the size you normally wear.
Fast delivery
up to 48 hours
3 year warranty
for YKK zippers
Moneyback guarantee
Try it, risk free
All products
in stock
• flat seams reduce abrasion and increase wearing comfort
• patent-finished sleeves with thumb hole
• slightly elongated back
• year-round mode
Material: 100% merino wool - elastic knit made in Slovakia
Fabric weight: 260g / m2,18,5µm
Cut: Slim Fit
Layer:  First - transports sweat from the body to the next layers, the base layer, which is worn directly on the body. Its goal is to absorb and transport sweat to other layers of clothing, thus keeping the body dry and warm
The second - insulating layer, ensures thermal comfort and breathable function. The role of this layer is to prevent heat loss and dissipate sweat to other layers or to evaporate if
Use: All outdoor and leisure activities - travel, hiking, mountaineering, ski-touring, skiing, snowboarding, camping, fishing, hunting
Benefits: natural materials, comfort , thermoregulation, breathability, odor resistance, long life, year-round use
Caring: Dry cleaning, or hand or machine wash on the VLNA program at 30 ºC. Do not use fabric softener, do not bleach, do not squeeze, do not tumble dry.
Made in Slovakia