Men's merino jacket Veles Green khaki/Black
- Size: L
Multifunctional merino jacket made of soft premium fabric does not let you down during any outdoor activity. Thanks to the great thermoregulation properties you will happily wear this merino jacket whole year round. No matter whether you explore a city or nature, you definitely will not get lost in the crowd. The first-class cut and combination of two fabrics (Black Hill Soft and Black Hill Classic) ensure your comfort while doing any activity. More
---
---

Black hill classic®

Black hill soft®
Size table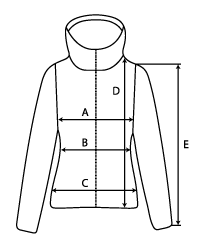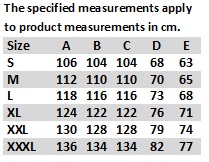 Reviews
3
RichBischman
PositivesBunda nese všechny výhody vlny. Hřeje, i když navlhne. Je v ní teplo i za mrazu a není třeba mít několik vrstev oblečení.
NegativesV kapsách a na podšívce je síťka, která není tak příjemná jako látka. I přes to, že jde o merino, není tak příjemná a na holé paže mírně "kouše". Je t ...more
---
m@ti$
PositivesBunda funguje spoľahlivo
Vďaka "hryzeniu" vlny je teplučká
Vrecká sú veľké a praktické - z nezazipsovaného mi ešte nič nevypadol
...more
NegativesPri tenšej flíske pod bundou a sychravom počasí mi bolo zima na ramená
Fast delivery
up to 48 hours
3 year warranty
for YKK zippers
Moneyback guarantee
Try it, risk free
All products
in stock
two-way spiral YKK zipper with double auto-lock sliders and a chin guard
zippered hand and chest pockets, plus an extra inner pocket
drop tail hem for more coverage, adjustable
elastic sleeve cuffs
anatomical adjustable hood
original motif on a sleeve
without inner lining
year-round use
Material: 100% merino wool – Black hill Classic fabric®/Black hill Soft fabric®
Fabric weight: 650 g/m2
Cut: Regular
Clothing layer: Second / mid layer for insulation. It ensures breathability and thermoregulation. This layer's main function is preventing the heat loss and drawing moisture away from the skin, either by evaporating or by transferring it into another layer.
Clothing layer: Third / outer layer for protection. It protects you from the weather changes (partly also from wind and humidity), and at the same time it allows the body moisture and excess heat to escape. This layer withstands snow and mechanical impacts, but it is not waterproof (merino wool is naturally water repellent, though).
Use:  All outdoor and leisure activities – travel, hiking, ski-touring, skiing, snowboarding, camping, fishing, hunting.
Benefits:  Natural fabric, comfort, thermoregulation, odor resistance, long durability.
Care:  Dry cleaning, possibly hand washing or washing machine  at 30 °C. Do not use fabric softener, bleach, tumble dryer, do not spin.
Made in Slovakia