Men's merino jacket Svalbard Brown
- Size: S
+ Gift
369 points to the loyalty system
A stylish merino jacket with a functional lining and a fur trim on the hood, which meets all the requirements for modern, functional clothing design. It is ideal for activities with alternating heat and cold, it allows unrestricted movement during light hiking and walking around the city. Thanks to the high-quality processing of the premium material, the slightly elastic merino knit has excellent insulating and thermoregulatory properties. The outdoor jacket with a comfortable cut insulates well even when wet, is able to absorb and dissipate moisture, is breathable and has antibacterial properties. You will appreciate the merino jacket in a wonderful natural color in cold weather during dry autumn and frosty winter. More
---
---

Black hill soft®

Black hill classic®
Size table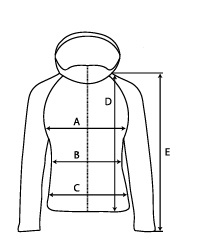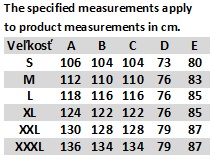 Reviews
1
Rudolf Gombos
PositivesNa zimu, vyskúšaná na jeseň vo výške 1027 m n. m. v prírode pri túre s prevýšením 400 m, pri teplote od 5 do 14 stupňov Celzia. Pod bundou som mal obl ...more
NegativesZima ešte nebola, materiál zachytáva blond vlasy, potom sa doma ťažko vysvetľuje že ste sa boli v prirode nadýchať čerstvého vzduchu. Vlasy brunetky s ...more
Fast delivery
up to 48 hours
3 year warranty
for YKK zippers
Moneyback guarantee
Try it, risk free
All products
in stock
central spiral two-way zipper with runners with automatic locking (Autolock) lined with a gusset and in the upper part finished with chin protection against abrasion
two side pockets with zipper, one breast pocket with zipper, two inner pockets
integrated hood
raglan sleeves finished with an elastic band
removable fur trim is a faithful imitation of a Siberian wolf, fastens with buttons
slightly elongated back part
YKK zippers
functional lining
logo - embroidery on the chest
model for winter
Upper material: 100% merino wool - Black hill stretch® fabric brown highlight slightly elastic in all four directions / Black hill classics® fabric brown
Weight: 490 g/m2 (744 g/bm)
Lining: 2 layer lining with membrane  - breathable , waterproof, windproof
Membrane: 100% PU,
Outer material: 100% PES
velor Waterproofness: water column 10,000 mm
RET Vapor permeability: 5000 m² PA/WH
weight: 125 g/m²
Cut: Regular
Layer: Third protective layer, protects against impact weather, partly against wind and moisture, at the same time it lets steam and excess heat out. This layer resists snow and mechanical influences, but it is not waterproof - merino wool has a natural water repellency. lifetime, year-round use
Use: Outdoor and leisure activities, travel, hiking and to work
Benefits: natural material, comfort, thermoregulation, breathability, odor resistance, long life, year-round use
Care:  Hand wash or wash in the washing machine on the VLNA program at 30 ºC. Do not use fabric softener, do not bleach, do not squeeze, do not dry in the dryer.
Made in Slovakia