Men's merino jacket Goral Dark Orange
- Size: M
+ Gift
239 points to the loyalty system
Timeless merino jacket for nature lovers and outdoor enthusiasts. High functionality goes well with its simple design. Goral's strength lies in reinforced waterproof shoulders for extra protection. Merino wool is naturally water repellent but also breathable. In summer, it has a cooling effect whilst in winter it keeps you perfectly warm, which makes this jacket a great option for a year-round use. Ideal for extreme conditions. More
---
---

Black hill classic®
Size table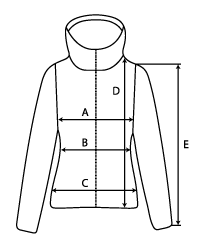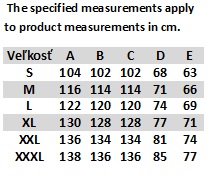 Reviews
3
peterz
PositivesTepelný komfort v chladnejšom počasí, znesie aj ľahší dážď.
NegativesVyššia gramáž
---
Jakub Rusek
PositivesSuper bunda, dobre drzi teplotu, hlboke vrecka na odlozenie veci, dobre sa sedi aj v aute. Kologa si kupil taku istu a tiez spokojny.
Negativesnic
Fast delivery
up to 48 hours
3 year warranty
for YKK zippers
Moneyback guarantee
Try it, risk free
All products
in stock
two-way spiral YKK zipper with double auto-lock sliders and a chin guard
shoulders reinforced with Cordura polyamide fabric for extra durability, with waterproof treatment
zippered hand and chest pockets, plus an extra inner pocket
drop tail hem for more coverage, adjustable
elastic sleeve cuffs
anatomical adjustable hood
brand's logo
without inner lining
year-round use
Material: 100% merino wool – Black hill classic fabric ®, shoulders reinforced with Cordura
Fabric weight: 650 g/m2
Cut: Regular
Clothing layer: Second / mid layer for insulation. It ensures breathability and thermoregulation. This layer's main function is preventing the heat loss and drawing moisture away from the skin, either by evaporating or by transferring it into another layer.
Clothing layer: Third / outer layer for protection. It protects you from the weather changes (partly also from wind and humidity), and at the same time it allows the body moisture and excess heat to escape. This layer withstands snow and mechanical impacts, but it is not waterproof (merino wool is naturally water repellent, though).
Use:  All outdoor and leisure activities – travel, hiking, ski-touring, skiing, snowboarding, camping, fishing, hunting.
Benefits:  Natural fabric, comfort, thermoregulation, odor resistance, long durability.
Care:  Dry cleaning, possibly hand washing or washing machine  at 30 °C. Do not use fabric softener, bleach, tumble dryer, do not spin.
Made in Slovakia