Ladies merino sweater Patria - Citrus
- Size: XS
+ Gift
279 points to the loyalty system
Charming and comfortable merino sweater excellently finished to the smallest detail. Be inspired by well known traditional motives from Cicmany and by requirements of the modern times. One of the motives is the heart, which regularly alternates upside down heart that symbolises harmony and unison. Next motive is a spiral as a symbol of nature transformation and protection. The fabric and sweater are designed for sport and nature enthusiasts who appreciate unique functionality of two layered sweater. Neat and practical sweater's closing on short zipper, up under the chin and form-fitting cut guarantee comfort during any activity you do. More
---
---
Size table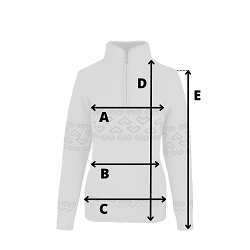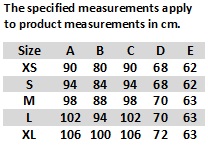 Fast delivery
up to 48 hours
3 year warranty
for YKK zippers
Moneyback guarantee
Try it, risk free
All products
in stock
Ribbed-look neck with zipper under the chin,

Sleeves and sweater's bottom end is finished with ribbed edge,

Whole sweater is woven from two layers,

Comfortable and form-fitting cut,

Traditional motive from Cicmany area in Slovakia,

 
Material: 100% merino lamb wool 
Use:  All outdoor and leisure activities – travel, hiking, ski-alpinism, ski-touring, skiing, snowboarding, horseback riding, camping, fishing, hunting
Benefits:  Natural fabric, comfort, thermoregulation, odor resistance, long durability.
Care:  Dry cleaning, possibly hand washing or washing machine  at 30 °C. Do not use fabric softener, bleach, tumble dryer, do not spin.
Made in Slovakia