Ladies merino jacket Vesna Petrol/Baby blue
- Size: L
+ Gift
249 points to the loyalty system
Ideal functional outdoor jacket combining two different merino wool fabrics. Extra durable material in shoulder area ensures higher water- and abrasion resistance, whilst softer core and its natural elasticity enable you to move freely without any restrictions. The jacket has excellent insulating and thermoregulation properties and you can thus enjoy sports, hiking or city walks in a great comfort. More
---
---

Black hill soft®
Size table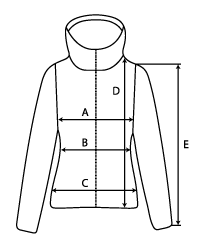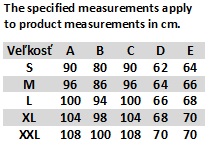 Fast delivery
up to 48 hours
3 year warranty
for YKK zippers
Moneyback guarantee
Try it, risk free
All products
in stock
Central, spiral and two-way zipper with automatic interlocked runner (Autolock), with underlay and at the top end of the zipper – a cover is sewn on, protecting the chin against chafing,
Two side pockets with zippers, and two pockets at the inner side of the jacket,
Integrated hood is fully regulated,
Sleeves and jacket's bottom edge finished with elastic band,
Slightly elongated jacket's back side,
Without lining,
Brand's logo placed off the zipper on one side of the chest,
Embroidery on the sleeve,
You may wear this model whole year round.
Material: 100% merino wool – Black hill Soft fabric®
Fabric weight: 650 g/m2
Design of the cut: slim line
Clothing layer: Second – insulating layer of the clothing, ensures breathable function and warmth comfort. This layer's main function is to prevent the warmth loss and to draw moisture away from the skin either to evaporate or into another clothing layer.
Clothing layer: Third – protecting layer of the clothing, protects against the weather changes, partly against wind and dampness, and at the same time it lets through body moisture and excess warmth. This layer withstands snow and mechanical impacts, though it is not waterproof – merino wool is naturally water repellent.
Use:  All outdoor and leisure activities – travel, hiking, ski-touring, skiing, snowboarding, horseback riding, camping.
Benefits:  Natural fabric, comfort, thermoregulation, odour resistance, long durability.
Care:  Dry cleaning, possibly hand wash or wash using the washing machine both at 30 °C. Do not use fabric softener, bleach, tumble dryer also do not spin.
Made in Slovakia