Ladies merino jacket Milica Blue/Gray
- Size: S
204 points to the loyalty system
This year-round jacket is a reliable companion for outdoor activities, traveling, camping, but aslo everyday wearing. It is perfect for a high physical activity under changeable weather conditions. Thanks to the high-quality design and premium merino wool fabric, it has exceptional insulating and thermoregulation properties. This outdoor jacket with a comfortable cut controls your body temperature even when it is wet. It is able to absorb and draw away moisture, it is breathable and antibacterial. The compact and dense fabric structure provides decent protection against the wind. Excellent choice for all outdoor activities. More
---
---

Black hill classic®
Size table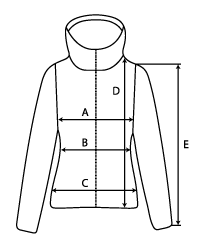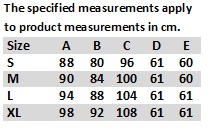 Reviews
3
FOI
PositivesSkvelá kvalita, vzdušná, teplá...
NegativesNieje čo vytknúť
---
Michaela Hanzelyova
PositivesSuper bundicka, osvedcena na ceste SNP. Na hrebeni v NT za velmi veterneho pocasia po celodennom pote ma neprefuklo. Taktiez uz hore zacalo ...more
NegativesMamm 177 cm a velkost M mala na mna trosku kratsie rukavy, na teplych bundach preferujem dlzku mierne cez dlane. a keby mala vrecusko na prsiach, bola ...more
Fast delivery
up to 48 hours
3 year warranty
for YKK zippers
Moneyback guarantee
Try it, risk free
All products
in stock
We recommend ordering a larger number than you normally wear.
two-way spiral YKK zipper with double auto-lock sliders
zippered hand pockets
elastic hem and sleeve cuffs
adjustable anatomical hood
embroidered motif on a sleeve
without inner lining
year-round use
Material: 100% merino wool – Black hill classic fabric ®
Fabric weight: 650 g/m2
Design of the cut: Slim
Clothing layer: Second / mid layer for insulation. It ensures breathability and thermoregulation. This layer's main function is preventing the heat loss and drawing moisture away from the skin, either by evaporating or by transferring it into another layer.
Use:  All outdoor and leisure activities – travel, hiking, ski-touring, skiing, snowboarding, horseback riding, camping, fishing, hunting.
Benefits:  Natural fabric, comfort, thermoregulation, odor resistance, long durability.
Care:  Dry cleaning, possibly hand washing or washing machine  at 30 °C. Do not use fabric softener, bleach, tumble dryer, do not spin.
Made in Slovakia