Ladies merino cashmere coat Zoja red
- Size: S
+ Gift
239 points to the loyalty system
Premium merino coat is both sporty and elegant and brightens up every chilly day. Thanks to the comfortable fit and revolutionary material, which is thermoregulating, moisture-controlling as well as breathable, this coat will be one of your favourite items in your closet. Warm and breathable wool fibre with high-quality lining makes its wearing very comfortable. Warming adjustable merino hood protects you from cold and windy weather. Popular timeless cut professionally tailored to the smallest details, as well as durable material will accompany you for many years. More
---
---

Black hill soft®
Size table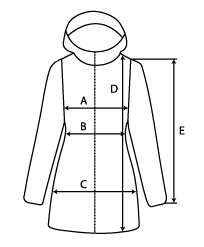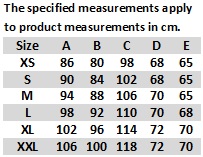 Fast delivery
up to 48 hours
3 year warranty
for YKK zippers
Moneyback guarantee
Try it, risk free
All products
in stock
two-way spiral YKK zipper with double auto-lock sliders and a chin guard
two zippered hand pockets, plus two inner pockets
anatomical hood
drop tail hem for more coverage
adjustable hem
embroidered motif on a sleeve
with inner lining
ideal for fall and winter
Material: 80% merino wool/15% cachmere/5% polyamide
Fabric weight: 550 g/m2
Cut: Slim
Clothing layer: Third / outer layer for protection. It protects you from the weather changes (partly also from wind and humidity), and at the same time it allows the body moisture and excess heat to escape. This layer withstands snow and mechanical impacts, but it is not waterproof (merino wool is naturally water repellent, though).
Use:  All outdoor and leisure activities – travel, hiking
Benefits:  Natural fabric, comfort, thermoregulation, odor resistance, long durability.
Care:  Dry cleaning, possibly hand washing or washing machine  at 30 °C. Do not use fabric softener, bleach, tumble dryer, do not spin.
Made in Slovakia