How to choose the perfect transition jacket for spring hiking
Spring is a time of renewal, but it can also be a time of transition. We are no longer bundled up in heavy coats, but we still need to be prepared for cooler weather while we're out and about. Transition jackets provide you with much-needed warmth without the bulkiness that comes with winter wear. In this article, we will advise you on what to look for when choosing a transition jacket so that you feel comfortable on spring hiking and, at the same time, are sufficiently protected from adverse weather.
Read also: Get Ready for Spring with UV-protection Merino T-Shirts.
A transition jacket should have a hood.
The hood is a transition jacket's best friend. It will keep wind and cold at bay. If you wear a lightweight waterproof jacket, the hood will be handy for random weather changes.
A good hood should be able to fit over your head comfortably without being too tight or loose - nothing worse than having a hood that makes it hard to see where you're going! The best ones also have some adjusters at the back so that they can be tightened up properly around your face; this allows plenty of room for movement around your head without feeling constricted by straps or buckles, which would restrict blood flow (and, therefore, warmth).
A good fit is vital for comfortable layering.
If you're wearing a too large or small jacket, it cannot be easy to layer underneath correctly. The same goes for shirts and pants - if they're too baggy or tight, it will make your outdoor activity more uncomfortable than it needs to be! The specially shaped cut of our transition jackets offers excellent mobility of the body and hands, which you'll appreciate on every hike.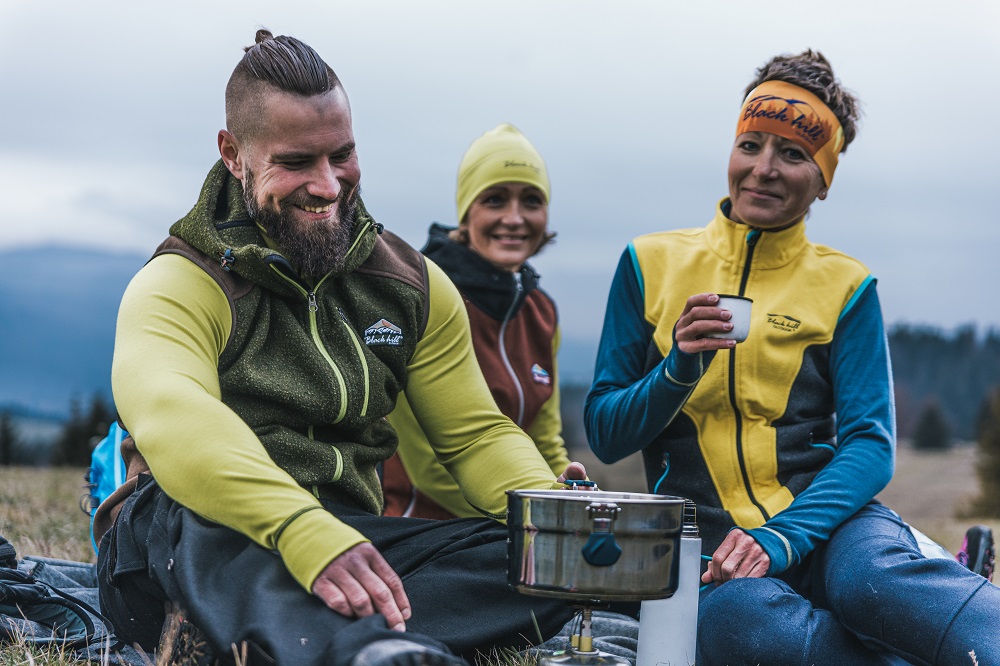 Make sure you have the correct type of pockets for your needs.
Pockets are essential to any jacket, but they come in various shapes and sizes. You'll want to ensure that the pockets on your new transition jacket are the right size for what you need them for. Most of our jackets have two side pockets with a zip, one chest pocket with a zip, and two inner pockets so that you can safely store all your necessary items and little things.
Conclusion
Transition jackets are essential to any outdoor wardrobe and can be used for everything from hiking to biking. The key to choosing the best transition jacket is finding one that fits well, has the features you need, and matches your style. You will like our selection if you're looking for something stylish with many pockets and different color options!