Stay Comfortable and Stylish On Your Hikes With Merino Wool Pants
Nothing is worse than being uncomfortable on a hike. Given all the technology and advances in modern clothing fabrics, you'd think that would be easy to avoid, but sadly, that's not always the case. Many people still end up overheating or feeling weighed down by their clothes. But there is a solution: merino wool pants! Merino wool is known for regulating temperature and being lightweight, making it the perfect fabric for hikes (or any outdoor activity). Plus, our merino wool pants are stylish enough that you'll look good even when you're sweating bullets. So next time you hit the trails, wear merino wool pants from our shop!
Read also: 4 Reasons Why You Should Wear Merino Wool Clothing.
Merino wool pants are the perfect choice for hikes, as they are comfortable and stylish.
When planning a hike, choosing the right apparel is essential, and merino wool pants are perfect. Merino wool is an eco-friendly fabric that provides excellent breathability and temperature regulation, keeping you fresh and comfortable during your activity. As well as a functional benefit, merino wool offers a stylish look for outdoor endeavors - allowing you to look good even when challenging terrain calls for practical clothing! With merino wool pants, you can enjoy the best of both worlds.
Merino wool is breathable and helps regulate body temperature.
Merino wool is a fabric that is becoming increasingly popular due to its incredible ability to keep the body cool and comfortable. It is known for its breathability, which helps regulate body temperature; its unique construction provides natural insulation to keep us warm while allowing airflow. This makes merino wool pants a great choice if you're looking for something lightweight and breathable that can be worn in any season. It's also durable so these pants will last you through countless wears. Whether lounging around the house or embarking on a mountain adventure, merino wool pants have you covered.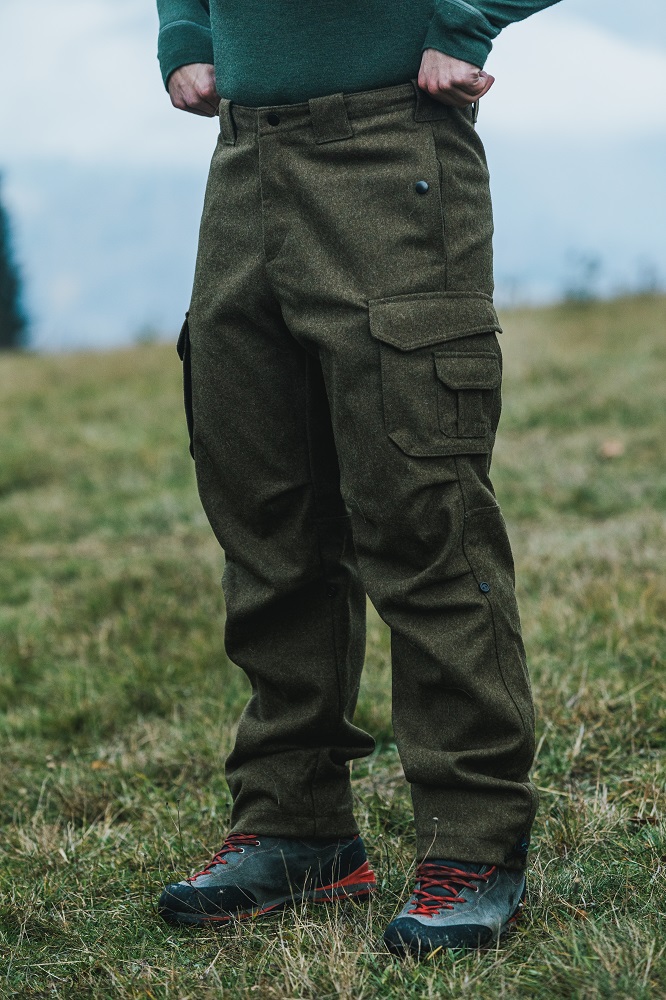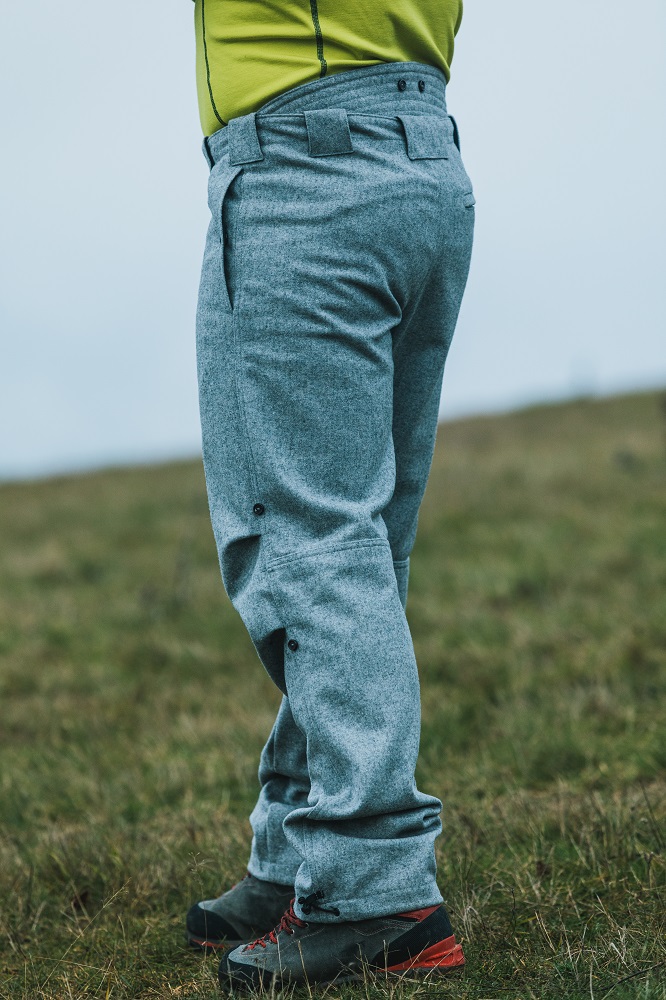 Merino wool pants are also durable.
Merino wool pants are the perfect choice for outdoorsy types, as they can withstand even the roughest terrains or environments. Unlike cotton or other synthetic materials, merino wool breathes and insulates to keep you comfortable. Thanks to the unique fibers from which merino wool is made, these pants are incredibly durable and do not show signs of wear even after being brushed against rocks or trees. No matter where your adventure takes you, merino wool pants can keep up with any activity.
Conclusion
To summarize, merino wool pants are the perfect choice for hikes due to their breathability, temperature regulation, and durability. Not to mention how stylish they can be with various colors and patterns! With plenty of pockets for storage, you won't have any trouble carrying your items on your journey. If it gets too warm while you're on the trail, roll up the legs of your trousers to cool off. Merino wool pants provide comfort and style while standing up on challenging terrains - a combination that can't be beaten. So what are you waiting for? Grab a pair of merino wool pants today and conquer the trails!